Asterisk Art Gallery presents

blakxtraploitationism
A Visual Social Political Racial Interpretation


The Asterisk Art Gallery
2393 Professor Avenue
Cleveland Ohio 44113

Julius Lyles Presents:
Blakxtraploitationism:

Opening Night Reception is Friday April 11th. 2008 from 6pm until 10pm

Cleveland, Ohio, April 11, 2008 ~ May 3, 2008 -The Asterisk Art Gallery proudly presents a group exhibition of new work by emerging and professional artists assembling a compilation of collective unconscious visual arrangements. Ronald Clayton collides raw manipulation and rough treatment applied to found objects used for the purpose to illustrate a political message. Bob Walls elaborate approach to design explores the interior fabric of any environment, which allows the viewer to interpret volume in his pieces. Tracy Amenn Sculptures are Super-extra-blaxulistically Suburb! SHE WILL KNOCK YOUR SOCKS OFF, TWIST YOUR HEAD AND MAKE YOU RE-EVALUATE YOUR CULTURAL EXISTENCE! With fellow artists Devlin Collier, Tericka Lynnette Henderson, Linda Herman, Richard Karberg, Craig Brent Sullivan, An'Angelia Thompson and Frank Xavier Weiss these ten artist have tackled social issues dealing from war, stereotypes, politics, slavery, religion, and equal rights through visual documentation and interpretation.


Blakxtraploitationism focuses on the meaning, myth and stereotype of the word (BLACK), apropos of culture, race, politics, war, environment, economics and class. To encourage mental change and viewpoints of disturbing, negative racial identities, false judgments based on a fear based education, as well as, establish free thinking minds towards our ever changing diverse society.


Organized by Curator, Julius Lyles, this exhibition includes over 50 visual representations exploring multicultural perceptions and expressions.


All the participating artists will be at Asterisk Art Gallery for further Discussion, April 11th, 2008 from 6 to 10 pm. Blakxtraploitationism,finally, here's an opportunity to be a part of this sensitive controversial exhibition – a forum where artists, diverse communities come together and discuss future solutions. Join us as Julius Lyles and Asterisk reveal the boldest body of work, currently on view.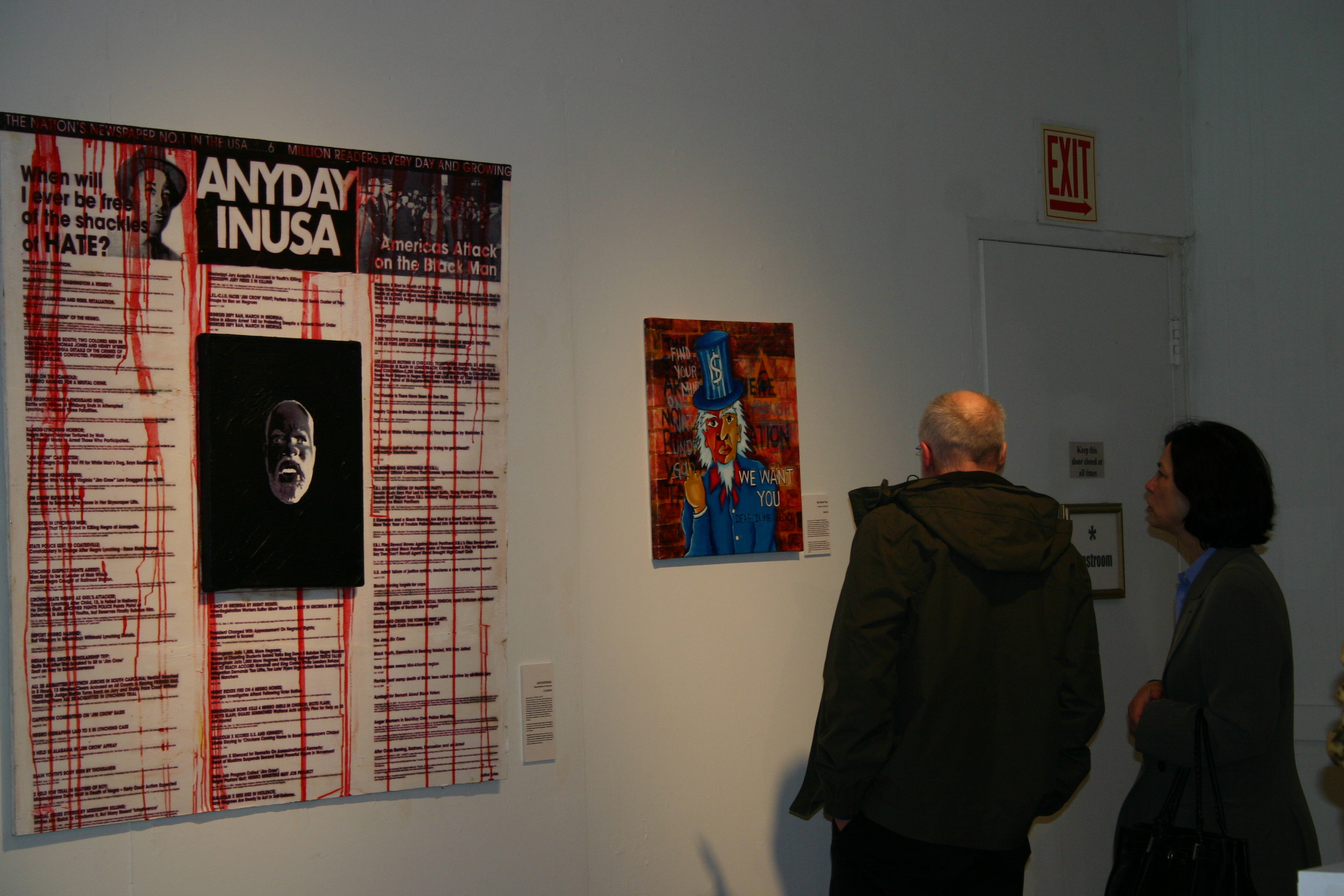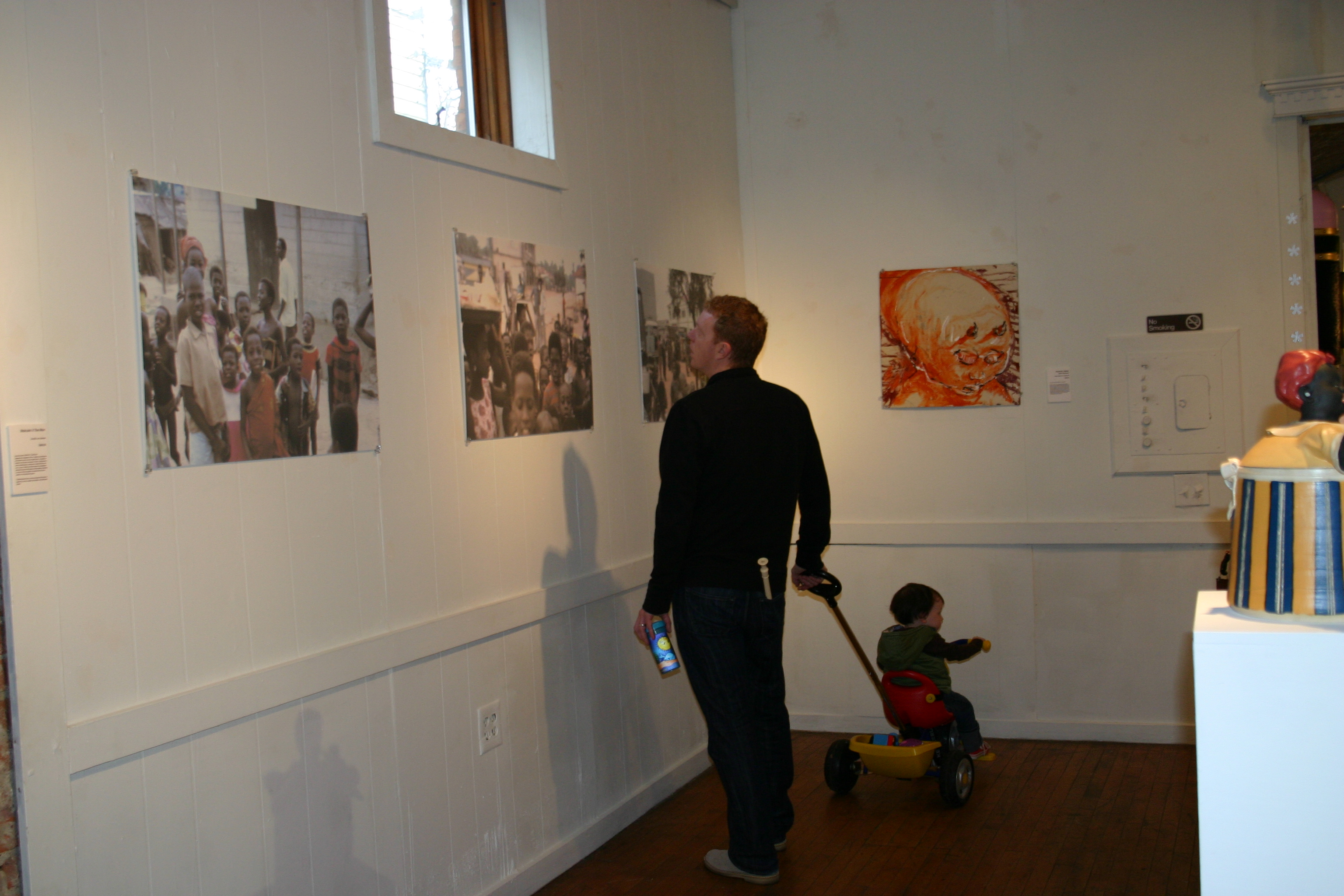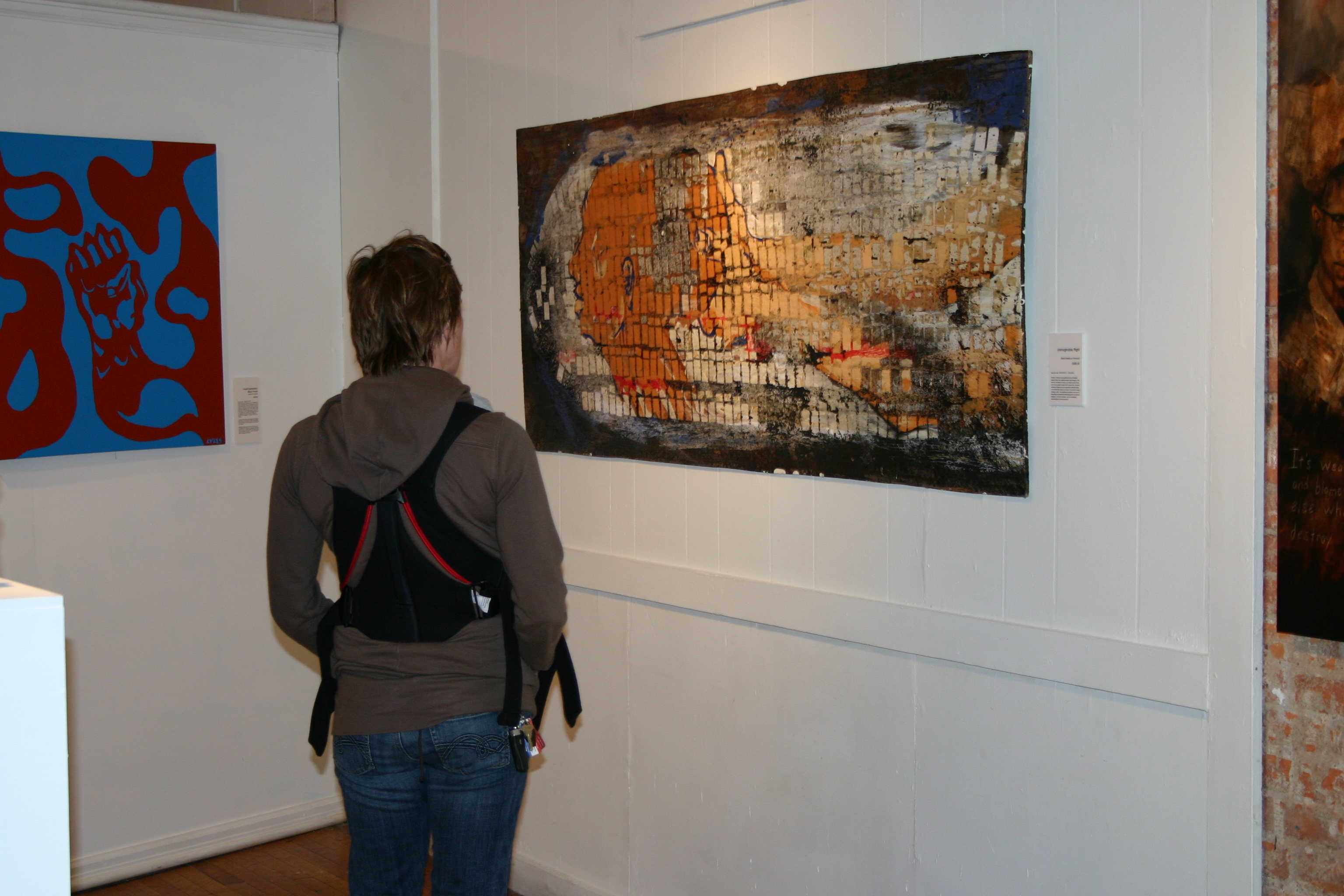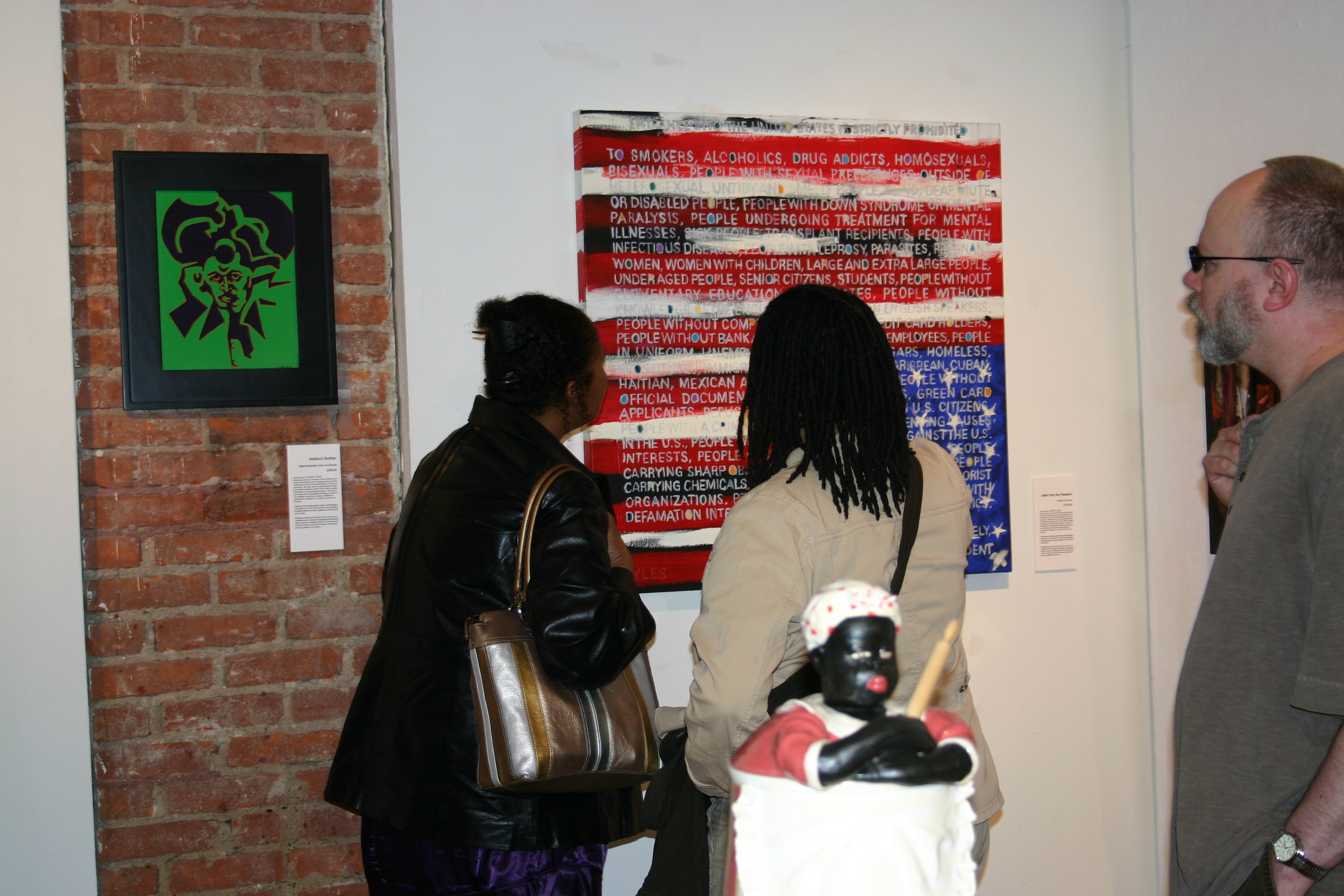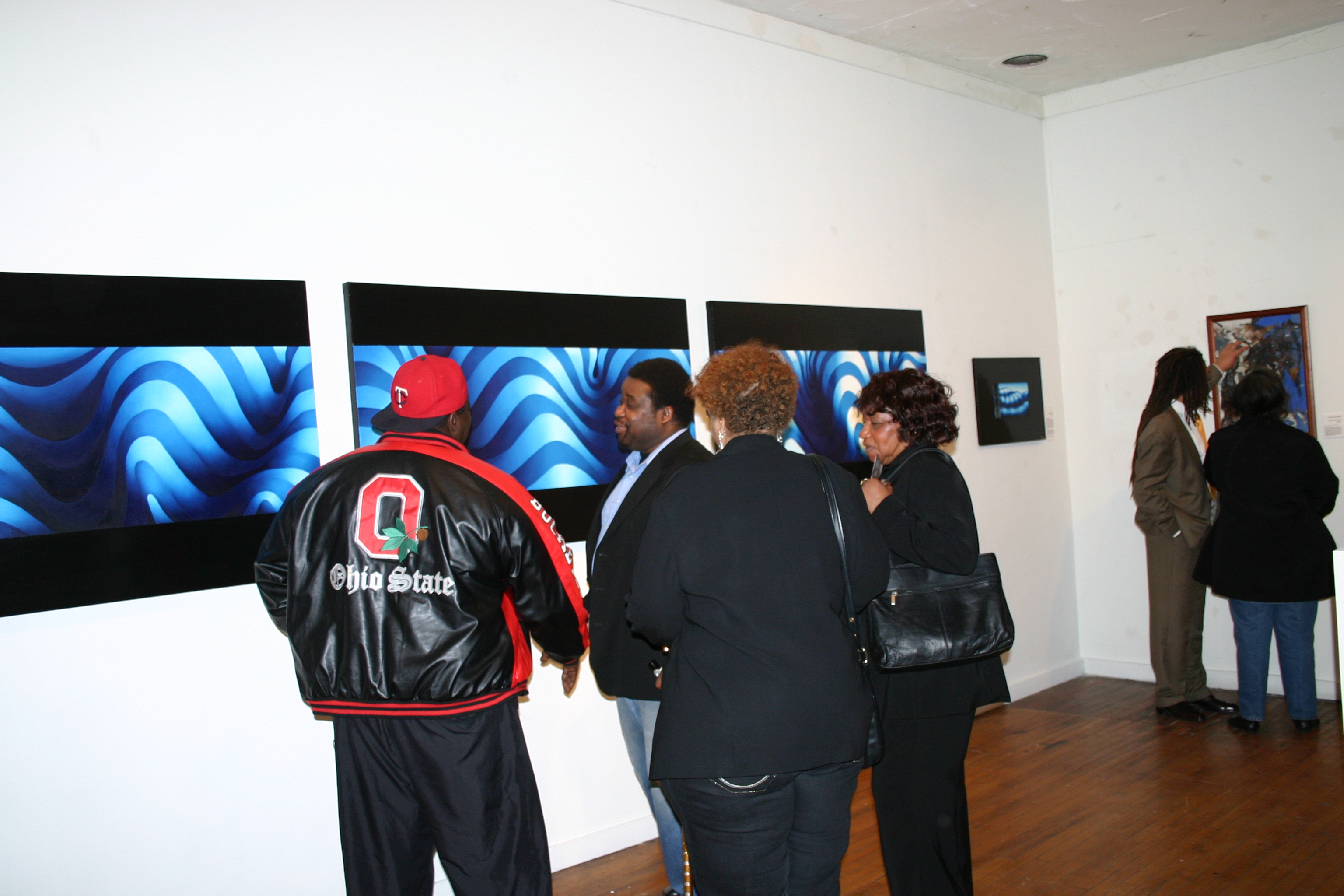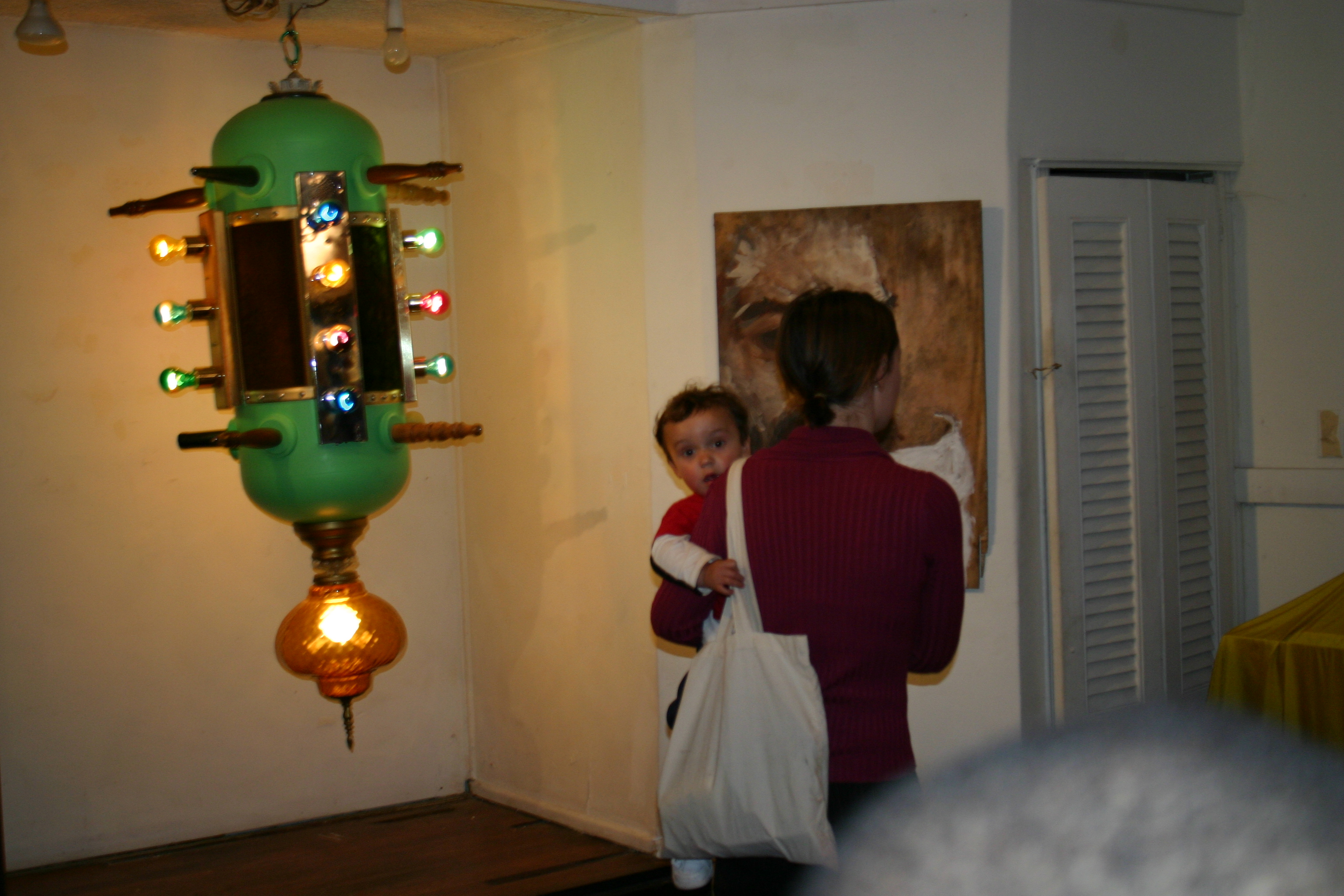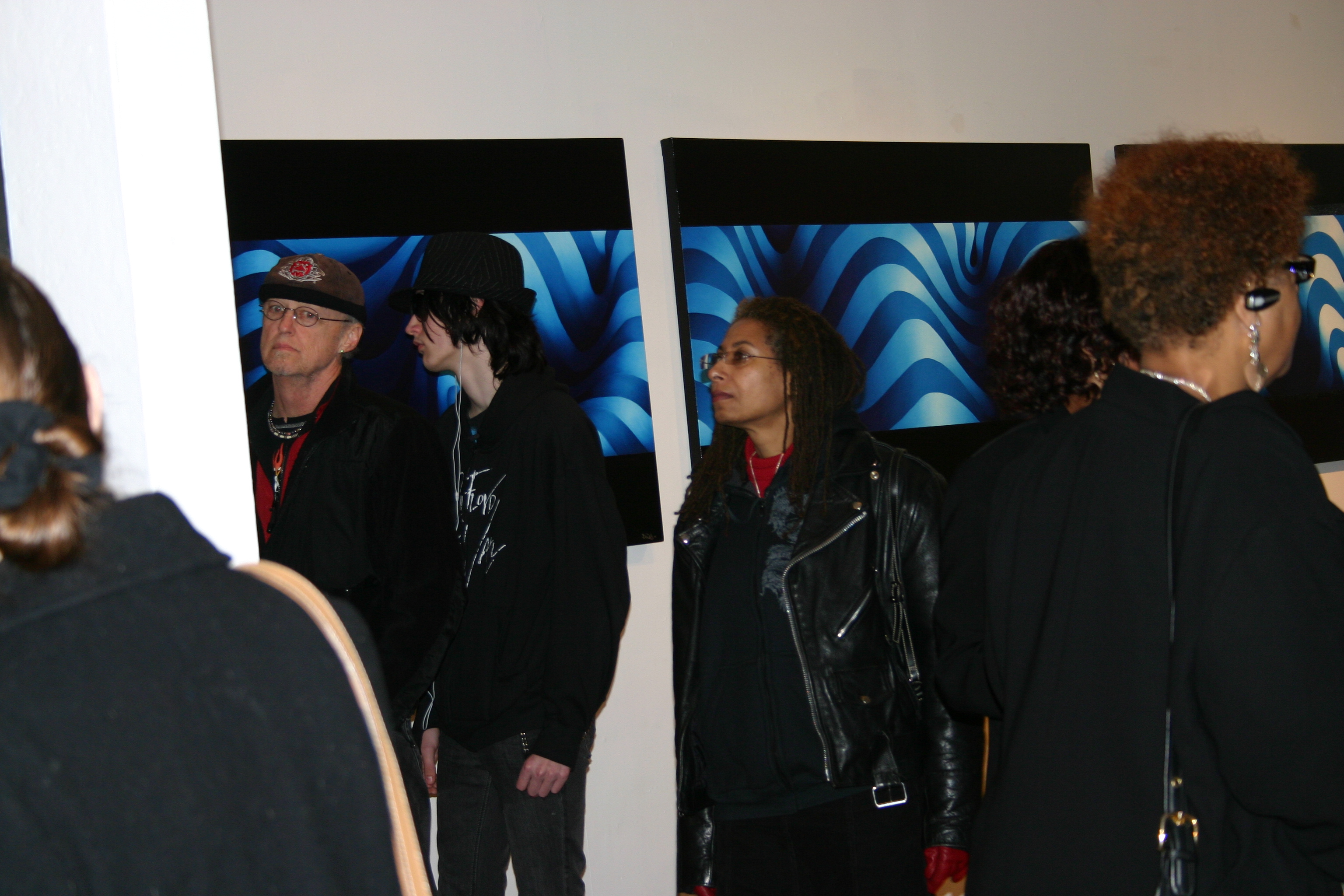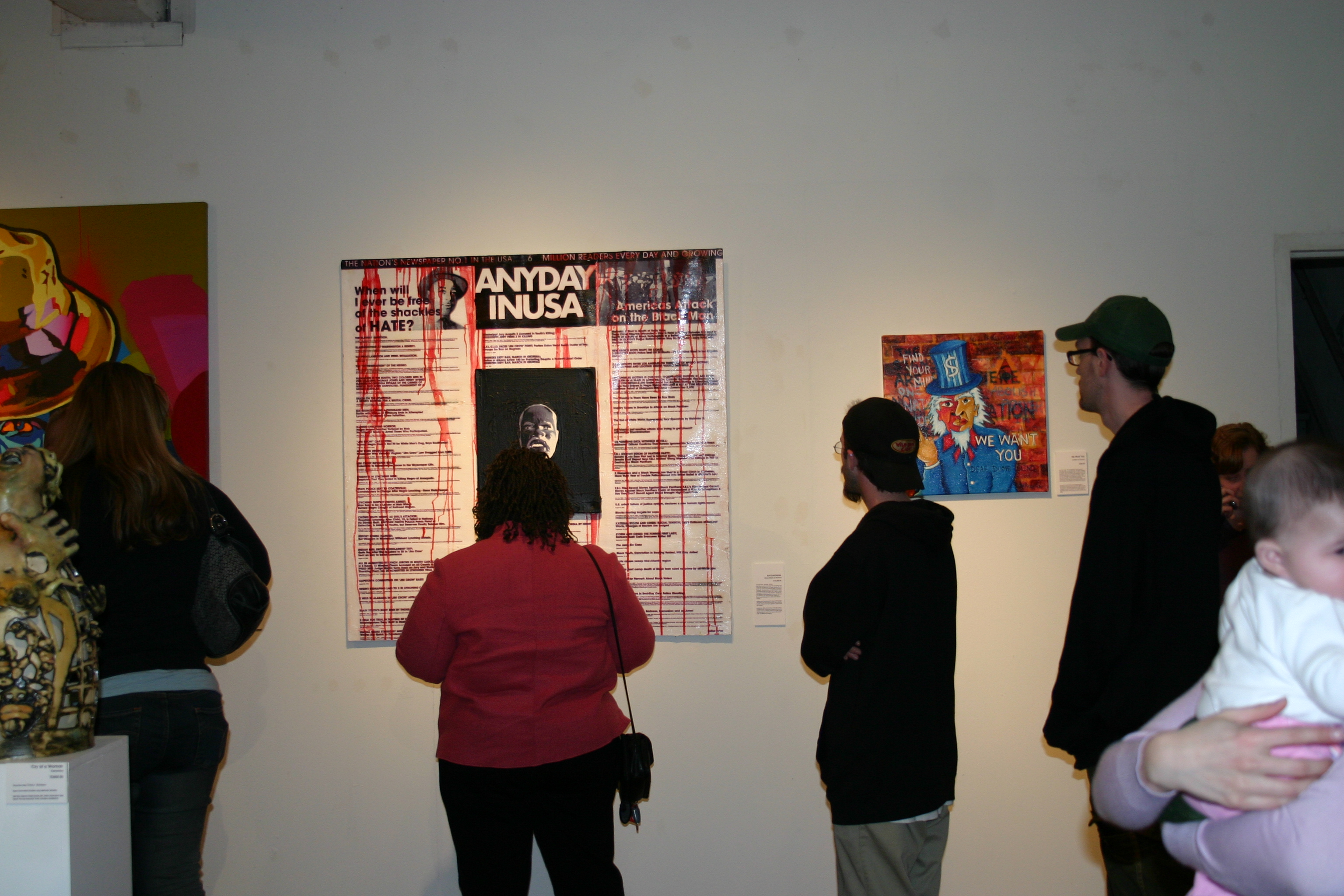 ABOUT ASTERISK ART GALLERY

Cleveland artist Dana L. Depewformed Asterisk Gallery in May 2001. Located in the heart of Tremont, Asterisk Gallery has become one of Cleveland's top and cutting edge art hotspots. Asterisk Gallery's main goal is to solely exhibit the work of local, up and coming Cleveland based artisans. The Tremont Art Walk, as well as Asterisk Gallery's art openings are scheduled every second Friday of each month, annually.

Lite Refreshments, by C.Gaitor Cuisine
Musical Performance, by J.T.Lynch Trio

The Asterisk Art Gallery
2393 Professor Avenue
Cleveland Ohio 44113
in historical Tremont

Asterisk Gallery's art openings are scheduled every second Friday of each month, annually.
Free to the public

The Gallery is open by appointment and schedualed exhibition hours.

Contact: D.Depew 330.304.8528
http://www.asteriskgallery.com


NEXT PAGE HOME INDEX