Nothing but Racial Slurs
An aesthetic investigation of hypothetical projection turned into disgraceful inherited paradigms



November 05, 2016 - December 10, 2016

The William Hill Gallery
6442 S. Dorchester Avenue
Chicago, IL 60637

http://williamhillgallery.com

Opening 5 Nov. 2016 5pm-10pm CHICAGO, IL, 5 NOV 2016 - 10 DEC 2016 - The William Hill Gallery in Chicago proudly presents a solo exhibition of new work by acclaimed artist Julius Lyles. The Internal Baggage Project: Nothing but Racial Slurs presents the study of finding true beauty of individualism amidst ugly realities. Exploring the properties of the effect of a fear-based social institution that appeal to the viewers' senses, as opposed to the individuals struggle from themselves. This body of work powerfully calls attention to the insidious ways in which history manipulated racial perceptions to pursued general social agendas that reinforces ethnic stereotypes.

ABOUT THE PROCESS
When Julius Lyles first started thinking about this project, he took many photographs visually capturing the emotion behind the idea. He took facial snap shots of over twenty family members, friends and strangers. He then distorted them by splitting up the face and putting it back together threw photography manipulation technics. He utilized several filters and color adjustments to produce a disturbing almost non-human juxtaposed representation of an identity. The images represent a peculiar subconscious mood. Each image is labeled with a derogatory slur, identifying its origin, historical and current uses. The installation also includes African masks, fabricated sculptures and various graphics.

ABOUT THE WILLIAM HILL GALLERY
Located in the Woodlawn-Hyde Park community of Chicago, the William Hill Gallery exhibits the work of distinguished visual artists who are devoted to the critical investigation of nature, culture, race, gender and the postcolonial imagination. With an emphasis on painting, photography, sculpture, video and installation art, these artists highlight postmodern strategies, which challenge traditional modes of representation. William Hill Gallery is dedicated to the exhibition, scholarship and acquisition of 21st century contemporary art.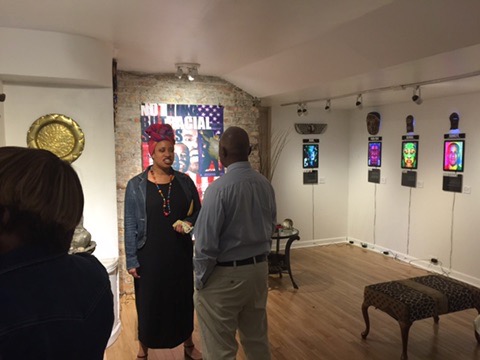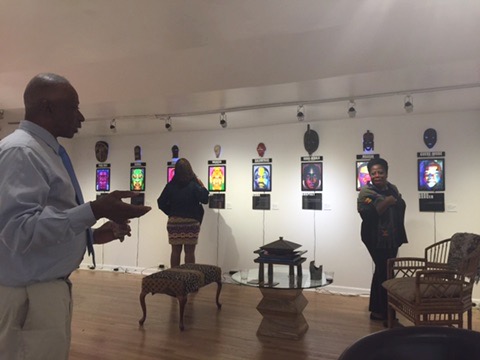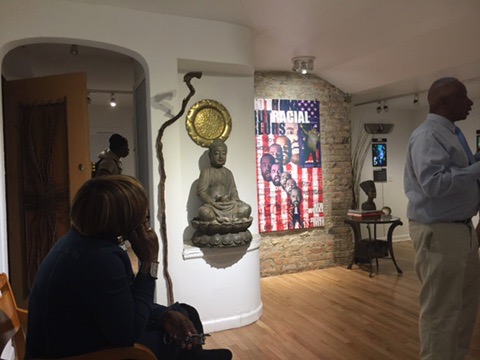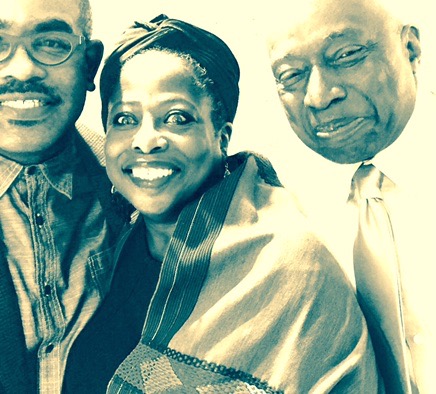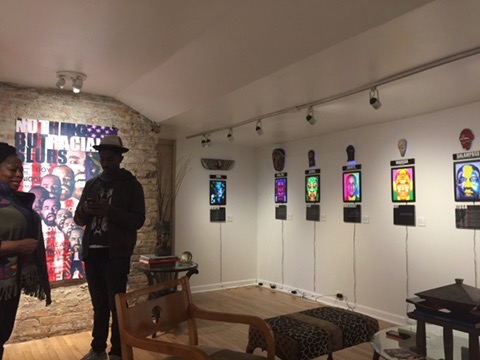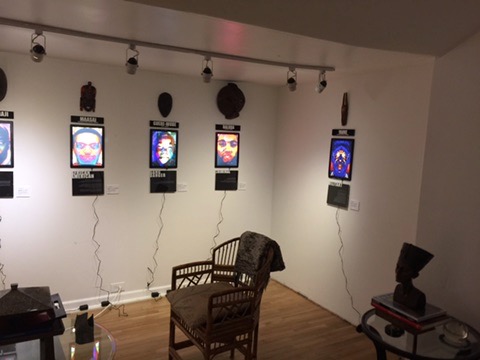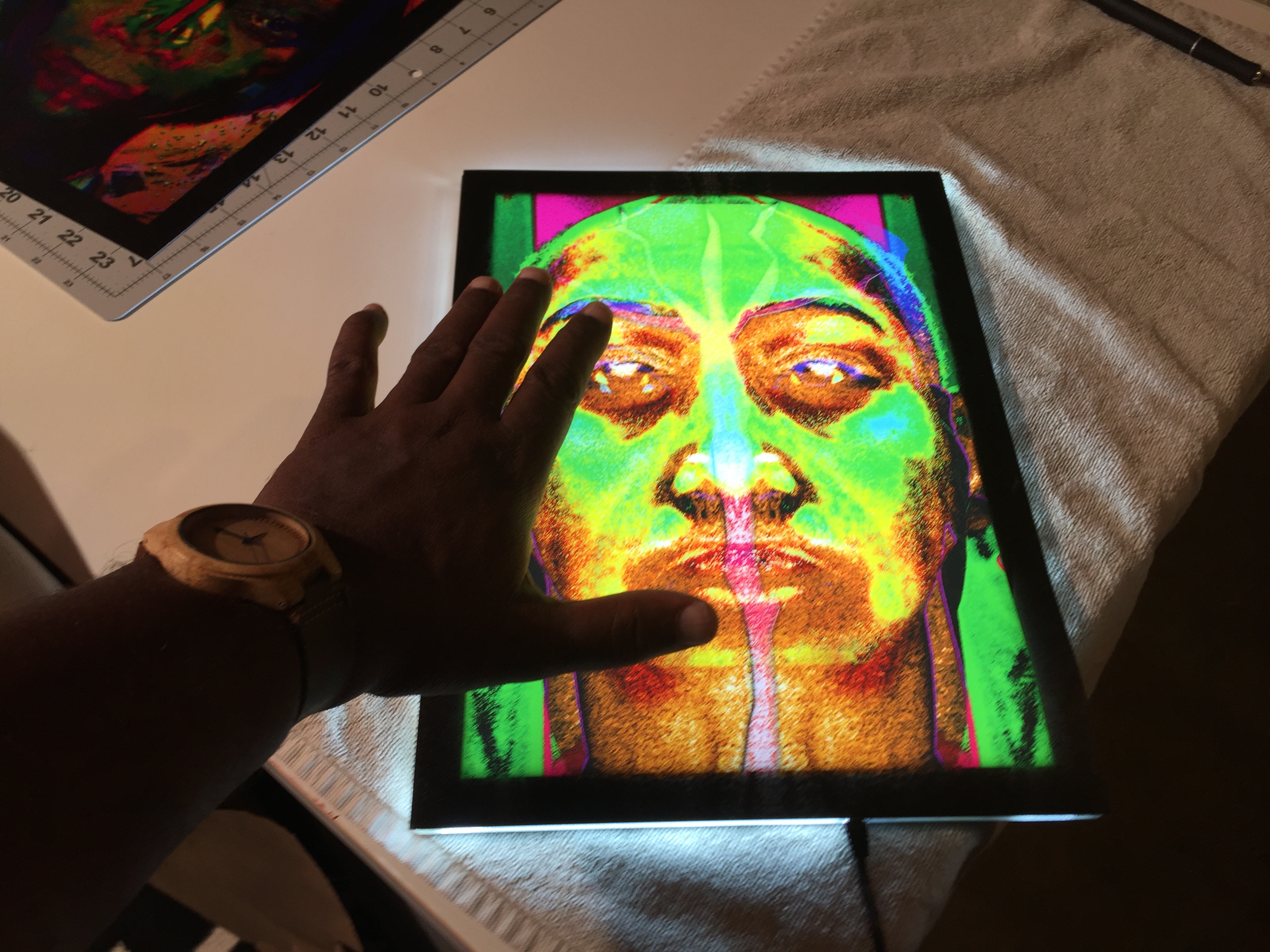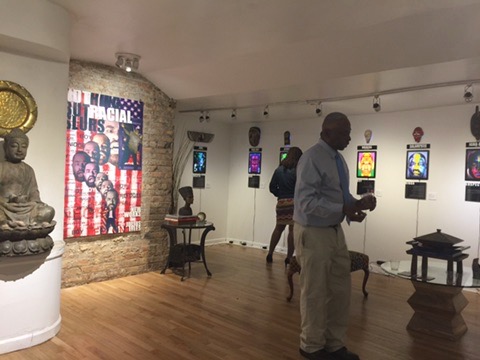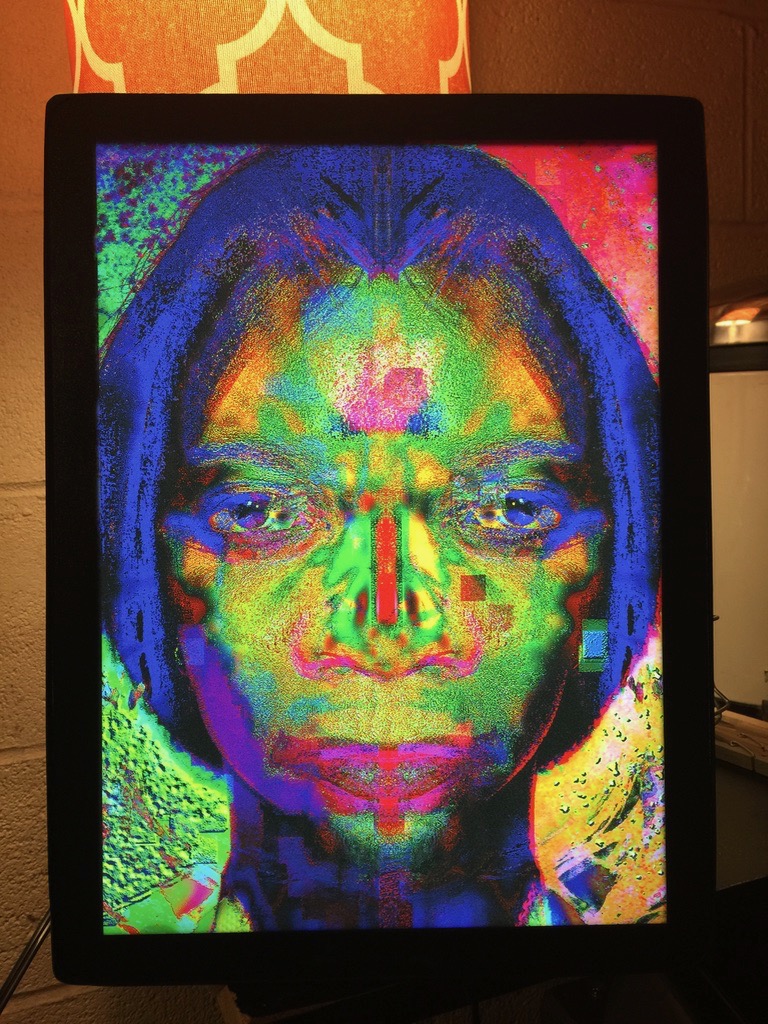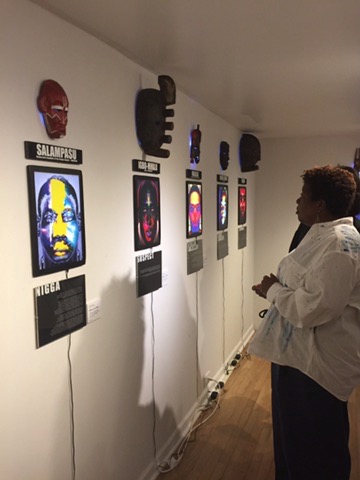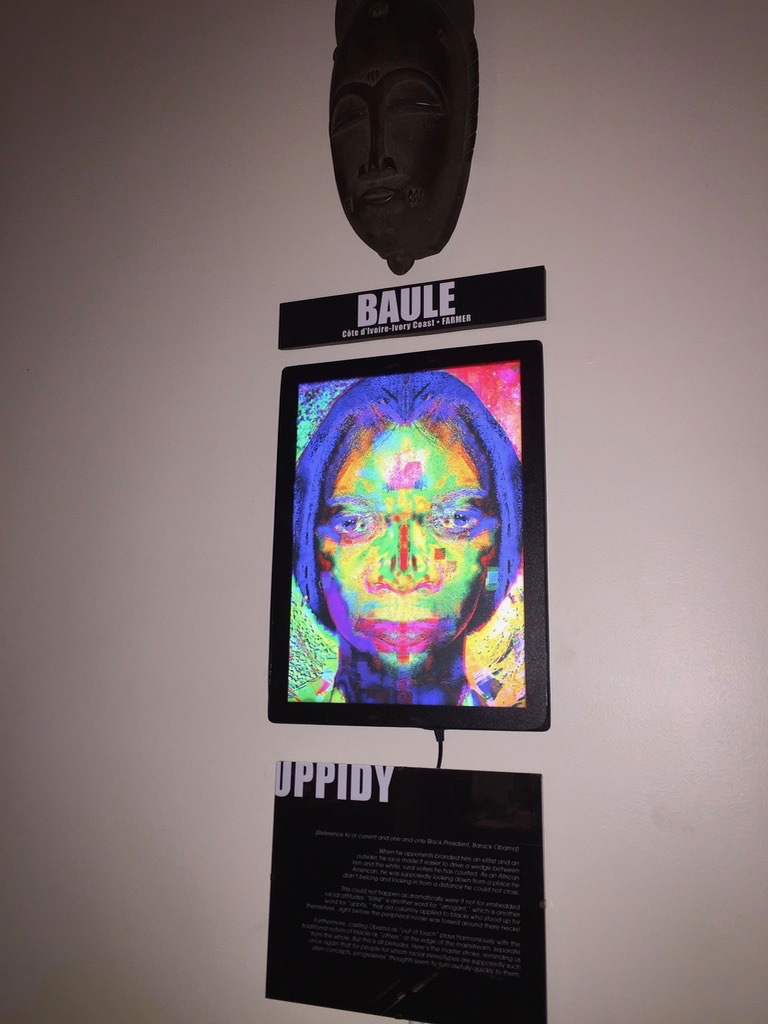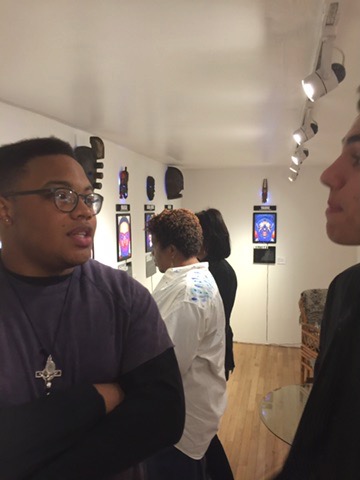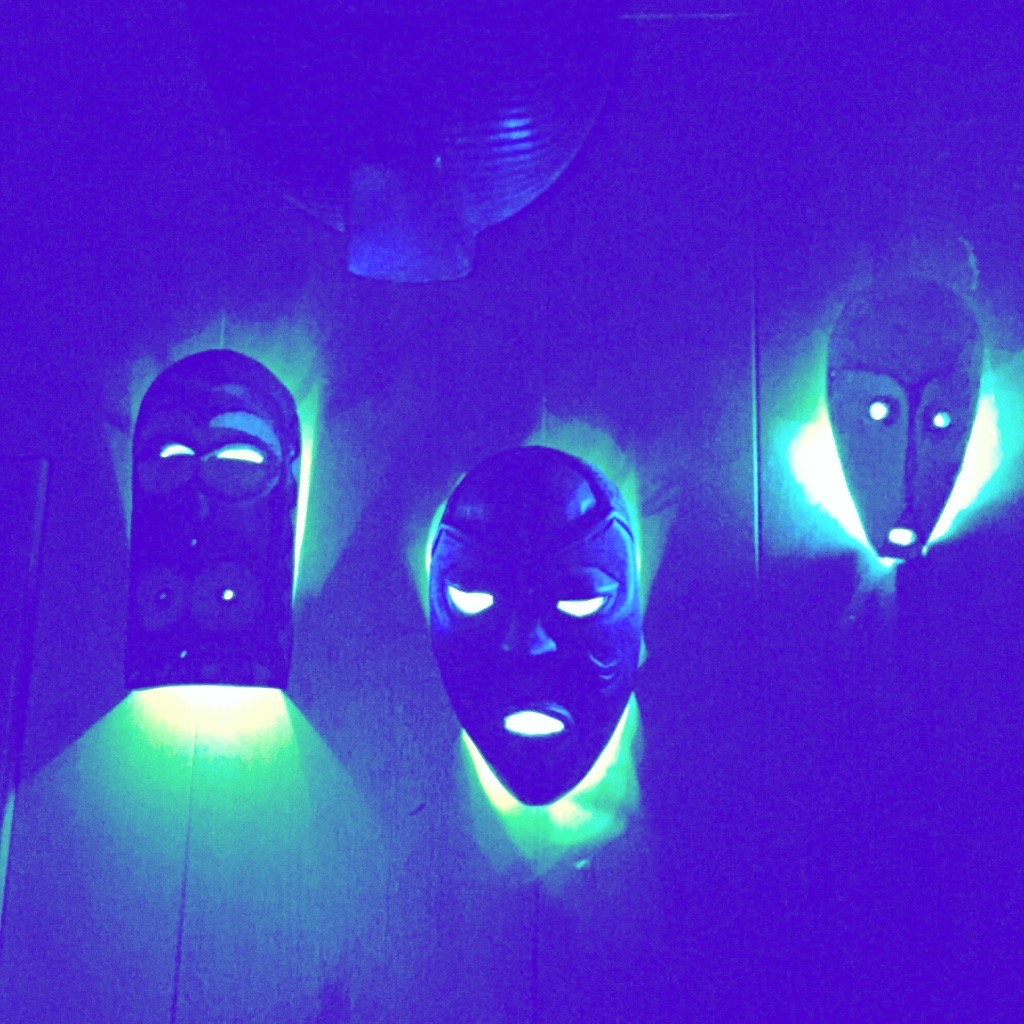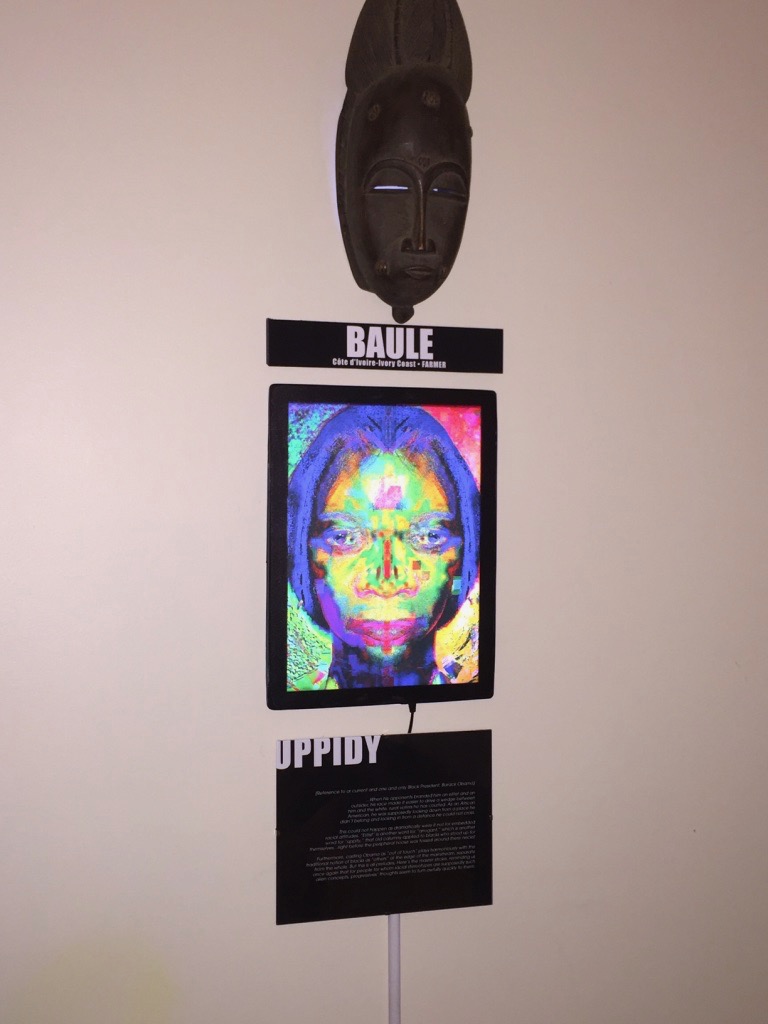 The William Hill Gallery is located at 6442 S. Dorchester Avenue, between 64th. Street and East Marquette Road. Parallel to South Stony Island Avenue.

The William Hill Gallery is open Friday, Saturday and Sunday 11 a.m. to 6 p.m. Tours by appointment only • Free for everyone.

Phone: (312) 351- 0573
Web site: http://www.williamhillgallery.com
NEXT PAGE
HOME
INDEX