ARTMART 2009


ARTMart: MEMBERS' SHOW & SALE

April 17–May 1, 2009 Opening reception: Friday, April 17, 2009 Free for members; $5 general admission
Featuring work in all media by over 100 SPACES' artist/members

www.spacesgallery.org/artmart
Cleveland, OH, April 17, 2009—Looking to add to your art collection without breaking the bank? How about fulfilling your undying urge to accessorize? Or maybe you just want to party whilst being surrounded by beautiful things. Join SPACES for the opening reception of ARTMart: SPACES Annual Members' Show & Sale on Friday, April 17, 2009 between 6 and 9 p.m. Aside from attending one of the coolest annual parties in town, you can take home fresh art on the spot while supporting your favorite artist and art space.

Over one hundred regional artists (all members supporting SPACES' mission) will exhibit and sell paintings, photography, prints, ceramics, sculpture, jewelry, and much more. Meet and mingle with over 500 of your closest friends on opening night as you enjoy art from all walks of life, funky music, free edibles from area restaurants, games and prizes.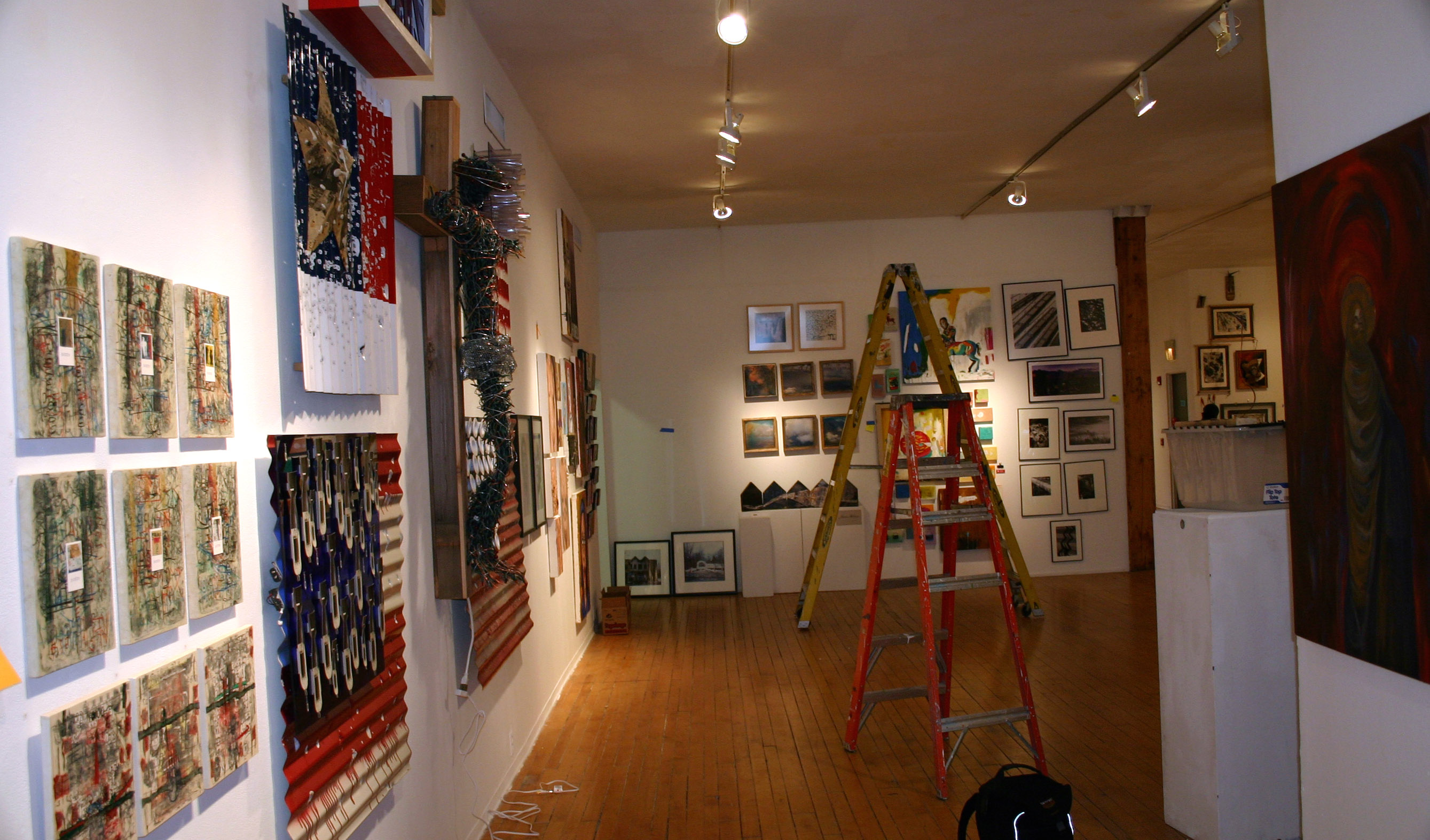 Join us for the return of ARTDart and toss darts at artwork. Whichever piece you spear first, you win! Gather all the mall rats and personal shoppers and bring 'em over. Art sales benefit both individual artists and SPACES. ArtMart is on view through Friday, May 1, 2009 (extended to two weeks!) during regular gallery hours.

Admission to the opening reception is free for members, $5 for guests at the door, or free with the purchase of a new membership. Become a member by 11 a.m. on April 15, and be eligible to show your work in this year's Members' Show & Sale (depending upon available space).

All MEMBERS ARE INVITED TO SELL THEIR WORK!

NEXT PAGE HOME INDEX