HUMANITARIANISM

Julius Lyles Presents:

Humanitarianism
A visual discussion about people, morality and civilization presented by seven artists + one


Doubting Thomas Art Gallery
856 Jefferson Avenue Cleveland, Ohio 44113
p: 440.339.2204

Cleveland, Ohio, November 10th, 2006 – Doubting Thomas Art Gallery proudly presents an exhibition of new work by seven artists + one. Ronald Clayton, collides raw manipulation and rough treatment applied to found objects used for the purpose to illustrate a political message. John (SKY) Davison is a seasoned artist utilizing graffiti, Illustration and exploitation of the page to create this funky layering effect. Bob Walls elaborate approach to design explores the interior fabric of any environment which allows the viewer to interpret volume in his pieces with fellow artists Dee Hall, Craig Sullivan, Angela Thompson and Larry Tinsley these seven artist have tackled social issues dealing from war, stereotypes, abortion, slavery, religion, and equal rights. Humanitarianism explores a deeper understanding of the historical social divide and how to encourage mental change and viewpoints of disturbing, negative social concepts through visual documentation and interpretation.

Organized by Curator, Julius Lyles, this exhibition includes over 50 visual representations of controversial social issues.

All the participating artists will be at Doubting Thomas Gallery for further Discussion, Nov 10th, 2006 from 5 to 12am. Humanitarianism, finally, here's an opportunity to be a part of this sensitive controversial exhibition – a forum where artists, diverse communities come together and discuss future solutions. Join us as Julius Lyles and Doubting Thomas reveal the boldest body of work, currently on view.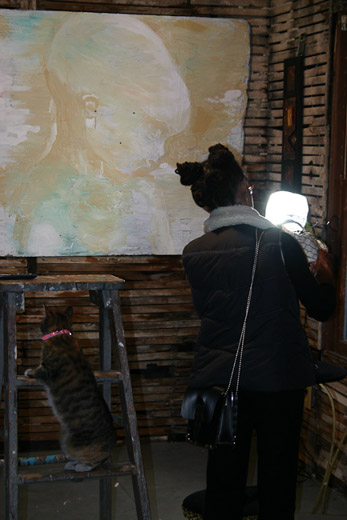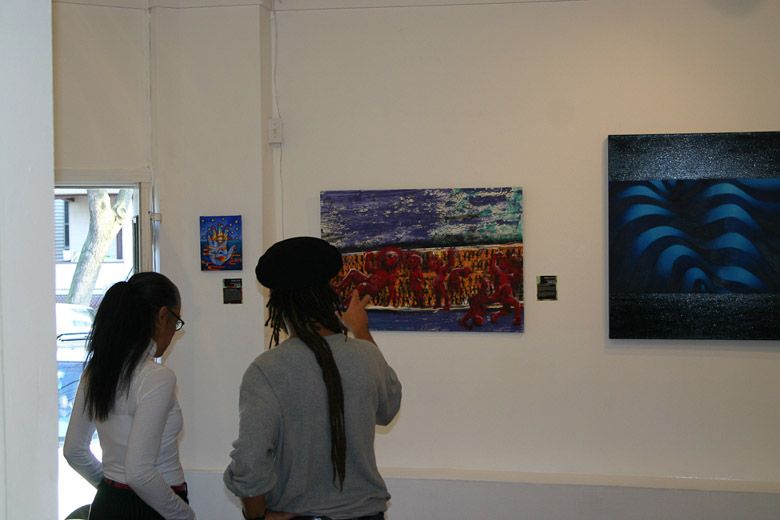 The Doubting Thomas Gallery is located at 856 Jefferson Avenue Cleveland, Ohio 44113, in historical Tremont next to the Tremont Public Library.

Gallery hours
Friday from 5:00 pm – 10 pm
Saturday 6pm – 10pm our by special appointment.
Gallery Openings are until eleven or later.
Free to all.
Phone: 440.339.2204

NEXT PAGE HOME INDEX