INGENUITY FEST 2010

Ingenuity is a multi-stage event with art, music, dance, performance and technology.

Friday, Sept. 24th. 4:30 p.m.-1 a.m.; Saturday, Sept. 25th. noon-1 a.m. and Sunday, Sept. 26th. noon-5 p.m.

This unique location is the subway level of Detroit-Superior (Veterans Memorial) Bridge. Cleveland, Ohio 44113

The event is free, but there is a suggested $5 gate donation.
More: Shuttle buses will run between downtown parking lots.
IngenuityFest is often described as a festival of art and technology, where two worlds that don't often meet can connect. That's not a bad description, but we're really about finding and celebrating truly passionate and engaged people using every tool at their disposal to explore and create.

Visitors to Ingenuity Fest see that technology becomes a natural extension of art, and artistic expression flows freely from the exploration of science, engineering, and math. We don't simply bring two disciplines together; we highlight the creativity and innovation taking place at the edge of both worlds.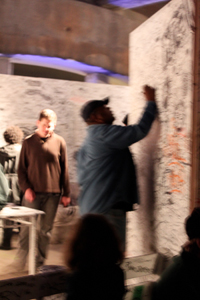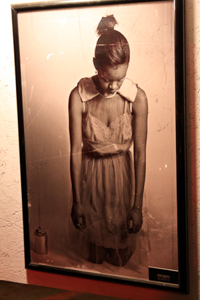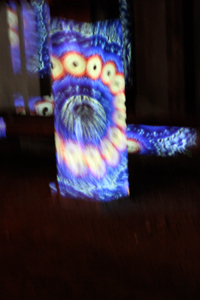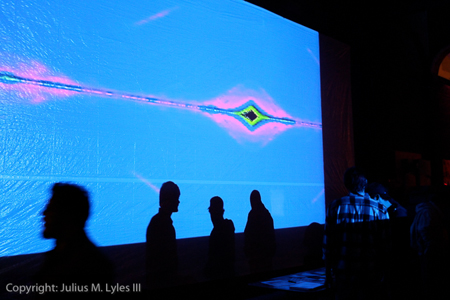 Cleveland is a natural place for this exploration to take place. On any given weekend, this is a place where Rock music, cutting edge technology, and world class performances mix and mingle freely. Our Festival celebrates the good things that come from this sometimes odd, but always interesting combination.
This where passions collide, where expertise mix, and the unexpected is born.
This is Ingenuity.

The installation is an arraingement of mixed media illuminated structural fabrications made out of wood, wire, insulation foam, Plexiglas, light fixtures, positive film and paint.

From a Conceptual perspective:


Simulated Surrogates of Self
are three-dimensional fabrications designed to transform perceptions.


average finished size: 27"x 22"x 20"


NEXT PAGE HOME INDEX